Team Building for Kids Groups with Master P's World Class Tae Kwon Do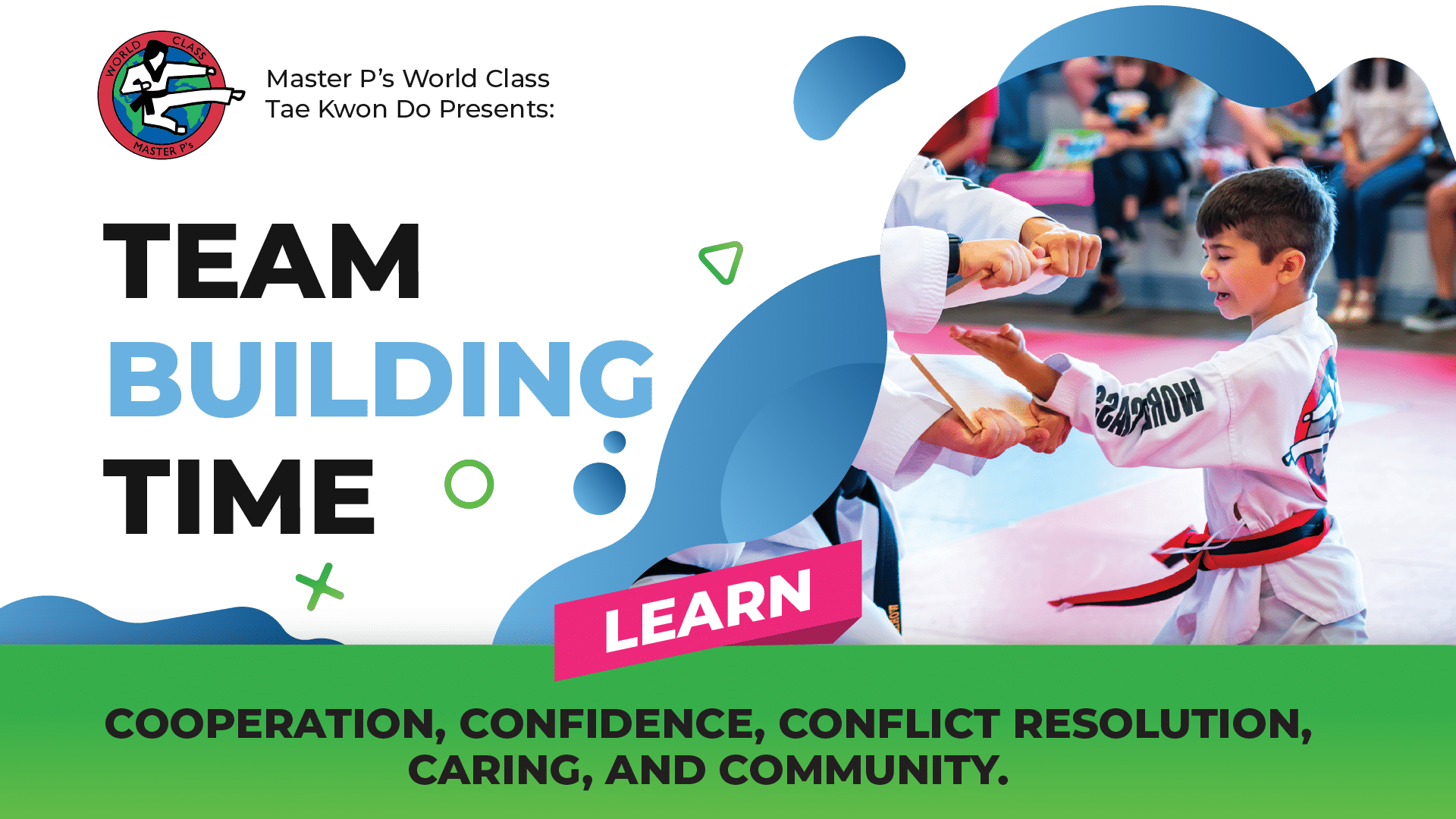 Enjoy Engaging Martial Arts Team Building Classes for Scouts, Home School Groups, Church Groups, and More
Children of all ages are learning to navigate relationships and learn more about trust, teamwork, and encouragement. When young people are part of a group – for example, the boy scouts or church groups – learning to work as a team becomes even more important.
Master P's World Class Tae Kwon Do is a West Chester martial arts center that provides martial arts training for children of all ages. We also adore this community, as we feel it has given us so much since we started here all those years ago.
As one of the ways we try to give back, and maybe introduce a little bit of what makes Tae Kwon Do so fun, we're pleased to be able to offer a free team building class for any type of children's group. Our team building classes are educational, structured, and designed to create a better sense of "team" from children of diverse backgrounds and personalities.
But above all else, we make our team building classes fun. Call us at 610-692-6767 or reach out to us via our online form to discuss scheduling one of these classes for your children's groups.
Why Consider a Team Building Class for Kids and Teens at Master P's?
Learning to work as a team is a critical skill to learn, and helps not only create trust with teammates – it also teaches problem solving, encouragement, and how to create new friendships. But a lot of team building classes for kids struggle to get and keep their attention.
Martial arts, on the other hand is, engaging, exciting, funny, and cool. It is something that attracts attention in all students, and children love watching and participating in these unique learning programs. Master P's World Class Tae Kwon Do has created a team building class for kids that is carefully structured to bring out both their best personal potential and an understanding of trust and working together.
Who is Our Free Kids Team Building Class For?
We are offering a free team building class as our way of giving back to the community that has given so much to us. That is why our team building classes are available to community kids groups. Examples include:
Boy Scouts
Girl Scouts
Church Groups
Home School Groups
Rec League Sports Teams
Boys and Girls Club Kids
We work with children and teens of all ages, and are especially suited for any groups that are within a similar age range so that they can all share in the experience together.
Learn More and Get Started with Master P's World Class Tae Kwon Do
Master P's World Class Tae Kwon Do is located in West Chester, and close to Paoli, Exton, Downingtown, Glen Mills, and beyond. We offer training for all body types, all ages, all fitness levels – anyone that wants to enjoy the incredible, life changing power of martial arts. If our free team building class for kids and teens sounds interesting to you, give us a call or fill out our online form for more information.
---
Free team building class
Schedule A Class Today!
---