Martial Arts Classes – Brandywine Valley, PA – Master P's World Class Tae Kwon Do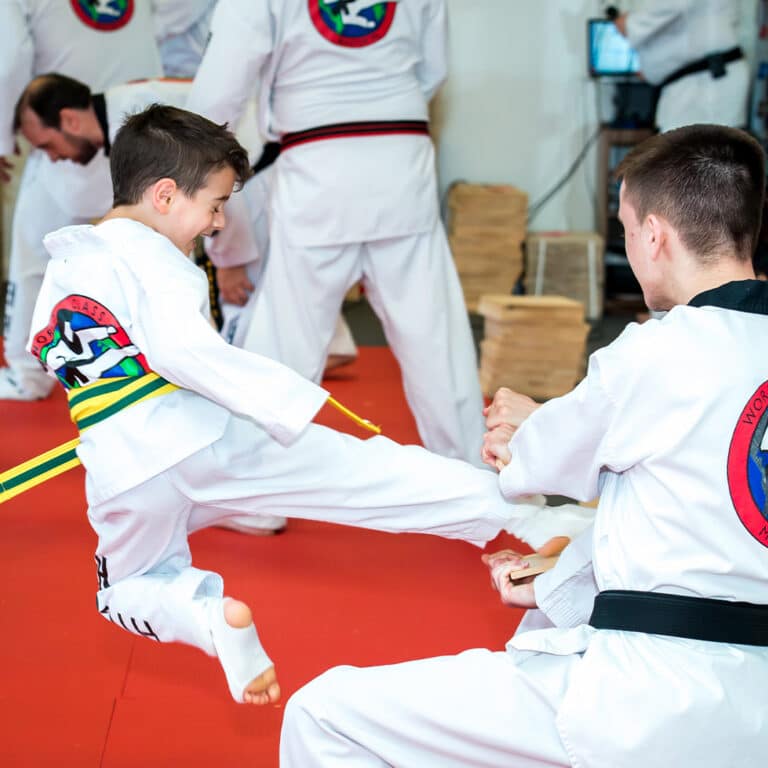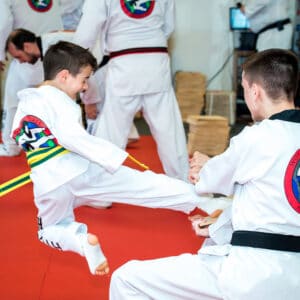 Students of Taekwondo come to this style of martial arts for a variety of reasons – some are seeking out self-defense classes. Others are looking for fitness. Still others are hoping for a unique sports activity for children and teens. But practicing Taekwondo comes with many additional benefits, as it pushes you mentally as well as physically, encouraging you to build confidence, resilience, stamina, and strength.
Master P's Tae Kwon Do is the leading studio for martial arts near Brandywine Valley. We are highly trained in Taekwondo and ready to help our students master the both the martial arts style and, in many ways, themselves. Our studio in nearby West Chester welcomes children, teenagers, and adults of all ages to try martial arts in Brandywine Valley and recognize their best selves.
We offer one week of free classes at our studio to get you started. Fill out and submit the registration form online to enroll, or call us at 610-692-6767.
What You Will Learn at Master P's Tae Kwon Do
Practicing Taekwondo is a great experience at any age, because Taekwondo pushes you to set at achieve personal goals and build skills that are beneficial at any age, we have classes each week for all different age groups, including:
Preschool Age
Children
Teenagers
Adults
You can even bring your entire family to Taekwondo in Brandywine Valley and learn together. Taekwondo will strengthen your individual skills and give you a place to build strong bonds with the people you train with.
Physically, you will learn the movements and styles. Taekwondo emphasizes kicks and punching techniques, as well as corresponding skills like balance and stamina. Classes provide space for you or your young student to learn, practice, and refine the moves of Taekwondo with instructors who are focused on helping you get the movements right and a supportive studio that is learning and growing along with you.
You will also cultivate a range of emotional skills, building your self-reliance, discipline, and focus as well as helping to reduce stress and keep you energized. These skills are valuable at any age whether they are helping you be more effective at work or you giving kids and teens the ability to do better in school and relate more to their peers.
About Our Taekwondo Dojang
Our Brandywine Valley Taekwondo studio is called a "Dojang," a Korean word similar to the Japanese term "dojo" for karate studios. At Master P's World Class Tae Kwon Do, we welcome students of all skill levels. We work with those who are brand new to Taekwondo, helping you build a strong foundation to move forward with your practice. We also have several black belts in our studio that are continuing to improve their practice.
Our facility is clean, comfortable, and welcoming with 2 training spaces with mirrors and padded floors to help our students practice safely and learn effectively. To help you decide if Master P's World Class Tae Kwon Do is right for you or your kids, we offer a week long free trial. Enjoy 7 days of free classes and discover what is so exciting about Taekwondo. Fill out the online registration form to sign up. You also call us at 610-692-6767 or stop by our studio to watch a lesson from our waiting area to learn more about what we do. Don't forget to ask us about our martial arts birthday parties as well.
---