In The Community
"Contribute to a Safe and Peaceful Community"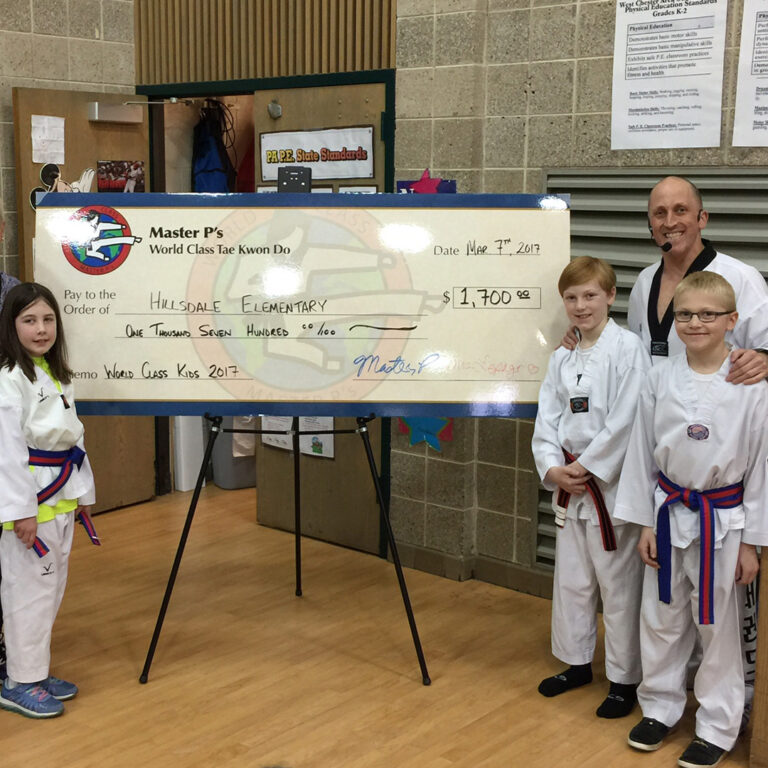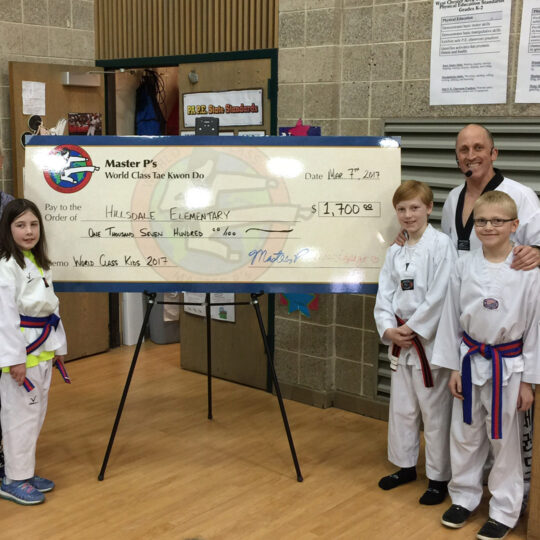 Our involvement in our local community truly sets Master P's World Class Tae Kwon Do apart. When our school opened in 2009, we knew that if we were going to be successful, we would not only have to teach great martial arts and life skills, but we would also need to build strong community connections and give back to our hometown.
A key part of our school's mission statement is to "Contribute to a Safe and Peaceful Community".
We have taken a very active part in making this happen over the last twelve years. When we give back to the community, it reminds everyone involved in our school that the lessons of martial arts are not just applicable in our classroom, but need to be spread out into the community with a ripple effect that benefits everyone!
Our Community Involvement Over The Years
Over the past twelve years, we're proud of running these projects within our local community:
Fundraised more than $60,000 for local elementary schools through our after-school martial arts club, the World Class Kids program!
Raised over $95,000 for The Chester County Hospital through our annual board break-a-thon event, Kicking for Miracles!
Donated thousands of dollars to local HSA and PTO organizations through financial contributions, auction donations, and sponsorships!
Our physical education "All-Star Program" has helped introduce numerous local elementary school kids to the excitement and benefit of martial arts training!
We have performed countless numbers of demonstrations, information booths, and field day events for local schools, scout groups, and more throughout our community!
We've promoted over 350 Black Belts into our community and are confident in the positive ripple effect their experience, skills, and values will have on thousands more.
We are very proud of the contributions we have made to our community and we look forward to you joining us in our mission to contribute even more!
---
What Community Leaders are saying about Master P's Tae Kwon Do
Mrs. Heather Stewart, Guidance Counselor
Glen Acres Elementary
Mr. Mike Yarosewick, Phy. Ed. Teacher
Glen Acres Elementary
---
See How We Contribute to a Safe and Peaceful Community
One Free Week!
All new students start with our beginner martial arts trial program. Once registered, participants receive one free week of classes. No experience? No problem! Contact us today at 610-692-6767 to speak with one of our senior instructors.
---