MARTIAL ARTS CLASSES – WEST CHESTER, PA – MASTER P'S WORLD CLASS TAE KWON DO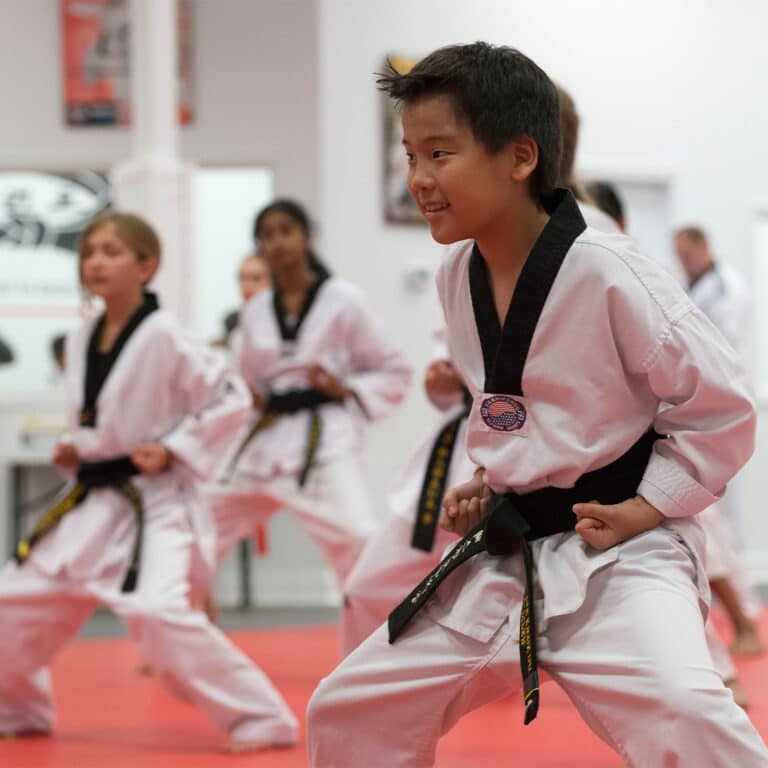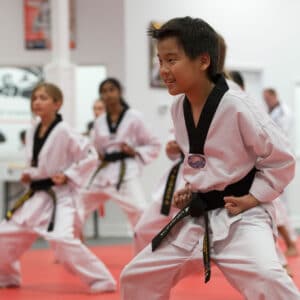 Martial arts teaches valuable skills to both children and adults. While Tae Kwon Do is best known for its relationship to self-defense and personal safety, it is the focus, discipline, self-control, and other benefits that make martial arts classes in West Chester so much more personally fulfilling to those who engage with it, as the benefits can be felt in all aspects of a person's life.
Here at Master P's World Class Tae Kwon Do, we design all of our programs around these goals. While we are best known for awarding more black belts than nearly any other West Chester martial arts programs, it is our encouragement of your own inner strengths as an individual that has led to so many children, adults, and even seniors to sign up for our engaging classes.
Let's show you what Tae Kwon Do is all about, and why we are confident that you or your family members will leave our classes ready to tackle the challenges of the world. Give us a call at 610-692-6767 if you'd like to learn more about taekwondo, or fill out our online registration form to receive 7-days free to try out our classes before you enroll.
Engaging Instruction from Masters in Tae Kwon Do
"World Class Tae Kwon Do" is a specific type of taekwondo instruction focused on bringing out the most from each and every one of our students in a way that is fun, detailed, and focused as much on the mind as it is the body.
We offer all the programs that you are looking for, including self-defense classes in West Chester, pre-school martial arts classes, after school martial arts classes, and options for adults and families. But we also design our programs to teach more than just self-defense. Physically, these classes help improve:
Balance
Flexibility
Muscle Endurance
Many students enjoy the way that Tae Kwon Do integrates the legs and whole body compared to many of the karate classes in West Chester as well. These martial arts programs are also able to help strengthen muscles and burn calories, making it a great workout.
Yet, at Master P's World Class Tae Kwon Do, we want our students to obtain psychological and long lasting benefits that they can use throughout their life. Students of all ages are also able to walk away from these West Chester martial arts classes with additional tools that are designed to help them succeed, including:
Self-Discipline
Resilience
Confidence
Self-Control
It is these additional benefits that make Master P's World Class Tae Kwon Do such a great choice for all ages. Children – from pre-school age to college – find that the discipline, focus, and emotional control they learn from these classes helps them with their schoolwork and their friendships. Adults, as well, learn important skills that can assist them in the workplace.
We also have classes for families, which help strengthen bonds and give everyone in your family something fun to do together. These are some of the many reasons that so many students have chosen to join us here at Master P's World Class Tae Kwon Do.
Learn More About Our Dojang – Or Start with Our Free Week
Master P's World Class Tae Kwon Do is one of the top Dojang choices in all of Pennsylvania. Our Dojang  – the Korean word for Tae Kwon Do training centers that is similar to the Japanese term "Dojo," referring to the training centers for Karate classes – has one of the highest rates of black belts in the region, highly trained instructors, and an unsurpassed commitment to each and every one of our students.
We also offer a free 7 day trial to give you an opportunity to see what we offer and why Tae Kwon Do is such a great choice no matter your age or lifestyle. Sign up today for your free week of martial arts training, or call us at any time to learn more about our program, Master P, or to answer any questions you may have.
---