Martial Arts Classes – Westtown, PA – Master P's World Class Tae Kwon Do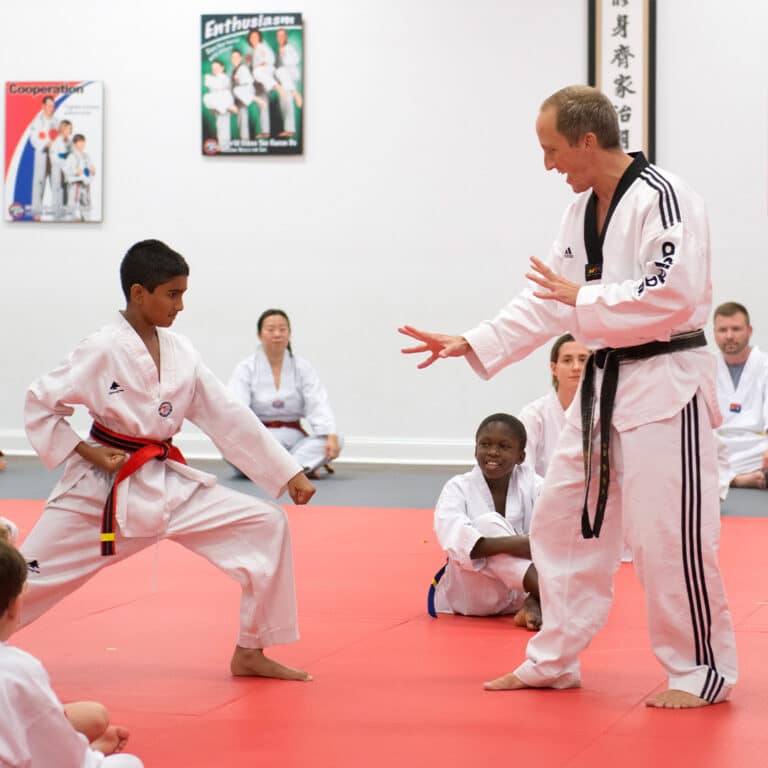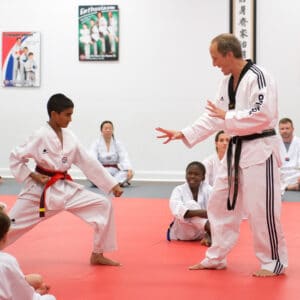 Taekwondo is one of the most exciting fitness activities for men, women, and children of all ages –  and one of the best for your physical and mental health. You will enjoy a full body workout, learn valuable self-defense, and build the emotional skills that will help you or your kids bring out your best selves in work or school.
When you want to experience a physical fitness activity that will provide benefits that you or your child can take with you in other places in your life, Master P's World Class Tae Kwon Do is the best choice for martial arts near Westtown. We train students of all ages and work with beginner, immediate, and advanced students from our martial arts studio in West Chester, creating a friendly and empowering environment to help you exceed your goals.
We invite all new students from Westtown, PA to try one week of free classes to get started. Enroll online through the registration form here on our website or call us at 610-692-6767.
Building Fitness and Character at Master P's World Class Tae Kwon Do
Taekwondo is a great way to improve your physical fitness. This martial arts style emphasizes precise leg and arm movements to execute the kicks and defensive maneuvers that characterize this martial art. For people of all ages, this will teach bodily control, improve flexibility, and increase your balance. It will also build your endurance while providing intense full body workout that is often exciting enough that you may not feel like you are working out at all.
But Taekwondo is about more than physical fitness. It also uses and strengthens you mentally. Children and adults who participate in Taekwondo will learn:
Mental Focus
Respect for Self and Others
Resilience
Self Confidence
Patience
Calmness
These can be valuable skills for both younger students and older adults. For kids, our Westtown martial arts classes build lifelong skills that will help your children and teenagers excel both in and out of school, while also making friends at our martial arts studio. We also have an active community of adult taekwondo students from Westtown who benefit from the stress reduction and energizing effect of martial arts, along with the security that comes from these self-defense classes.
At Master P's World Class Tae Kwon Do, we offer classes for all ages, from preschoolers to adults, with options for every skill level in each age group. Whether you choose Taekwondo for yourself, your kids, or you get your whole family involved, all of our students discover new capabilities within themselves and start to realize their best selves.
Studying Taekwondo in Our Dojang
We have created a space to learn the art of Taekwondo where you feel comfortable to come as you are and be supported throughout your martial arts journey. Our experienced instructors and two training areas are safe and clean, outfitted with padded mats for the perfect environment to learn Taekwondo.
Our training facility, called a "Dojang" since Taekwondo is a Korean martial arts style (similar to a "Dojo," which is for Japanese Karate), is the best place to practice Taekwondo in Westtown. We have space in our waiting area for visitors interested in our studio to watch a class.
Take advantage of our week of free classes so you can get a feel for practicing martial arts at Master P's Tae Kwon Do and see what makes Taekwondo the best activity for you or your kids. Fill out the online registration form to enroll and start your 7 days of classes or call us at 610-692-6767 with any questions. We also offer martial arts birthdays for boys and girls.
---