Dojo in West Chester, PA – What You Really Want is a Dojang
---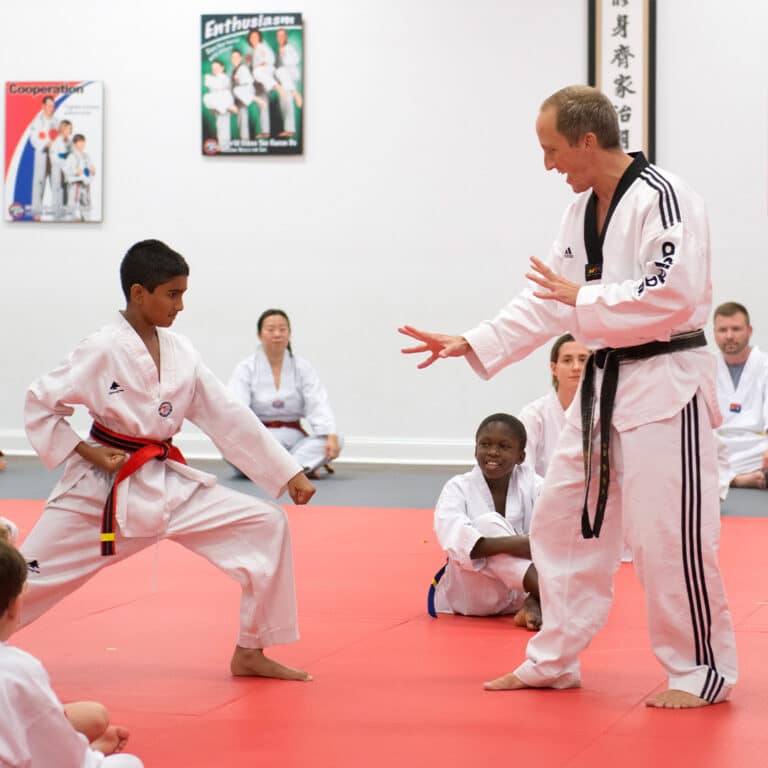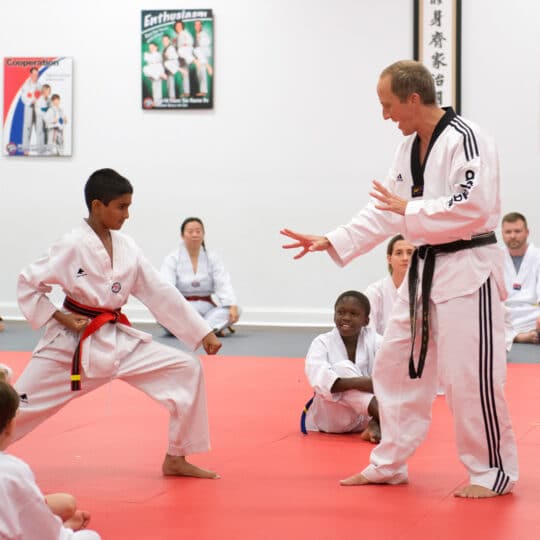 Even those that have never tried martial arts before know a few basic martial arts related terms. By now, many of us have seen Cobra Kai, or Kung Fu Panda, or at least one of the dozen or so Ninja Turtles games. Through this media, we learn some common martial arts terminology, one of the most common is the term "Dojo" to refer to the training center where people learn these martial arts styles.
But that's not entirely correct. If you're looking for a "dojo" in West Chester, Paoli, Exton, or the many cities in our region, what you may really want is a Dojang.
Dojang or Dojo?
There are different forms of martial arts. There's Karate, Jiu Jitsu, Kung Fu, Krav Maga, and many others. At our martial arts center, we practice Tae Kwon Do, one of the most popular and effective forms of martial arts in the world – and one that is loved by both children and adults.
Tae Kwon Do originated in Korea. In Korean, the word for "martial arts training center" is actually Dojang, not Dojo. The term "Dojo" is Japanese, and refers to the training centers used for Karate, which is a Japanese style of martial arts.
Many people are familiar with the term "Dojo" because it's been in films like Karate Kid, but may not realize that it refers to a very specific type of building for a specific type of training, not necessarily martial arts in general. Often times when someone searches for a West Chester dojo – or any other "dojo" in Chester County – they're really looking for a martial arts training center that meets their needs.
So if you're looking for martial arts for yourself or your child, consider our Tae Kwon Do training center. We specialize in teaching martial arts to boys, girls, men, women, and even families, with classes that help you learn:
Self Defense
Discipline
Balance
Focus
Self-Confidence, and More
Our martial arts here at Master P's World Class Tae Kwon Do teaches you to build on your inner strengths in addition to your outer strengths. We have classes for children as young as 4 years old, and adult classes for those that want to get back in shape or take greater control over their physical selves.
We want to show you why so many individuals of all ages and skill levels choose Tae Kwon Do as their martial arts of choice, and why the best place to get martial arts training in places like West Chester, Exton, Paoli, Downingtown, and more is Master P's World Class Tae Kwon Do. Sign up for a free week trial today.