Girl's Birthday Parties at Master P's World Class Tae Kwon Do
---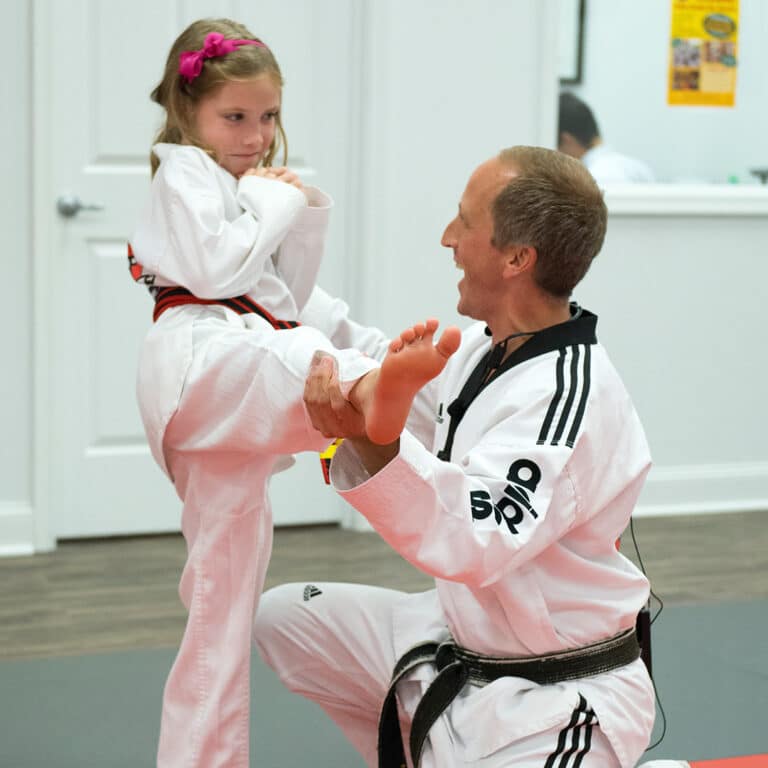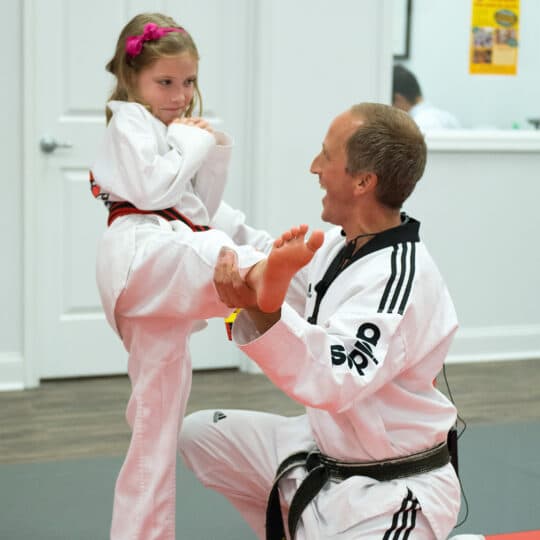 We all want our child's birthday to be special and different. While there are some fantastic birthday venues in West Chester, Paoli, Downingtown, and the rest of the Chester County region, many of them are hectic for parents or have already been done several times before.
We want to encourage you to think about scheduling your daughter's next birthday at Master P's World Class Tae Kwon Do, where we'll create an environment that is truly special and where your child is the center of attention.
Why Master P's?
Anyone looking for girls birthday party ideas should take a look at martial arts. It's not really "fighting," but a chance to learn and show off some really fun skills and do something that she and her friends are going to find "cool" and remember for years to come.
At Master P's World Class Tae Kwon Do, we make your child's birthday party truly special, all for an affordable price. Starting at only $299, your girl's birthday party includes:
Space for Up to 15 Guests
Custom Party Invitations
All the Decorations and Place Settings
3 Large Pizzas and Drinks (Special Dietary Restrictions Possible)
Close to 2 Hours of Birthday Celebrations
45 Minutes of Tae Kwon Do Lessons
Final Demonstration from Your Child
Our birthday parties for girls (and boys) are also led by our trained instructors. While other birthdays have children running around all throughout the day, we have created birthday parties that are extremely fun while also being structured, so that there is more "birthday" and more "party" in the birthday party.
Why Choose a Tae Kwon Do Birthday?
Martial arts birthdays roll off the tongue and already sound fun for anyone involved. But Tae Kwon Do at Master P's can be especially enjoyable. Tae Kwon Do is very easy for beginners, which means that all students, including those that have never even considered Tae Kwon Do before, are going to find that it is easy to pick up and enjoy even without any experience.
We also make sure that our birthdays are fun for children and their parents. We know that birthdays can often feel hectic. It is why we include so much for such a low cost, and try our best to organize it in a way that is really engaging for the entire family.
If you've been looking for girls birthday party ideas in West Chester, Downingtown, Paoli, Exton, Glen Mills, Newtown Square, or anywhere near us, give us a call to learn more. We're happy to talk to you more about what's included in our birthdays and why your daughter will love the experience.