How to Successfully Start Taekwondo as an Adult
---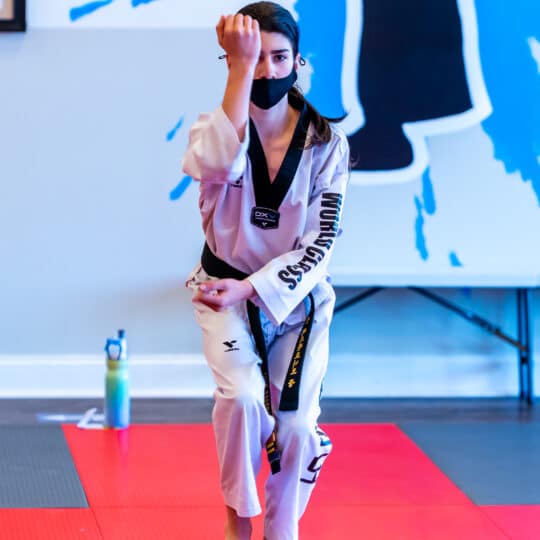 Taekwondo is one sport that is suitable for any age and many different ability levels. It can help you build your physical strength no matter where you are starting from as you will work within your limits while also regularly pushing beyond them until your mental and physical limits begin to expand.
Yet starting something new at any age can be a nerve wracking experience, and when you are older, it is easy to listen to an inner voice that has many reasons why you should not try. If you are looking to start something new and need some reassurance and a place to begin when you are starting Taekwondo as an adult, these tips can help you get the most out of your Taekwondo practice.
Tips for Adults in Taekwondo
There are many benefits for adults who practice Taekwondo. As a martial art, it can get you into great physical shape while mentally it can relieve stress and keep you sharp, all of which can benefit you whether you are 40, 60, or any age.
As you get started with your Taekwondo practice, focusing on these areas will help you see the improvement you want and continue improving your skills:
Increase Your Flexibility – You do not have to be in great shape to begin Taekwondo. Simply practicing will help you get there. But in order to get far in Taekwondo, you will need to increase your flexibility which often naturally diminishes as we get older. Many Taekwondo movements require high kicks and flexibility, so incorporating exercises and stretches that target flexibility into your daily fitness routine or starting yoga will help loosen your muscles. It can be helpful to do all of the exercises you do in your Taekwondo class daily, even on days you do not attend class, and seek out other exercises to target specific areas of your body that may be less flexible. Other components of fitness such as strength and endurance will come more naturally as you continue your taekwondo practice.
Be Prepared to Practice – Age will often mean that it is harder to pick up skills that may have once come easily. For Taekwondo, this can mean that you need to practice your forms and moves in between classes to really get them down.
Be Prepared for Some Soreness – In Taekwondo, you will be pushing yourself and sometimes you might go past your body's current limits. This is a good part of the challenge, but it can leave you feeling somewhat sore after practice. The muscle soreness will often be more intense when you are just beginning as your body gets used to the new movements that you likely have not done recently, if ever. Stick through this period with the knowledge that it will get better.
Learn from Your Classmates – As an adult, you may be in Taekwondo with those younger or older than you, learning alongside people of all age ranges and sparring with people of different skill levels. With different ages and experiences behind you, you will bring something different to the mat than your younger classmates. This is an opportunity for learning. While younger students may have better flexibility, you will likely have more strength and mental acuity. You will discover how you can use your specific strengths to your advantage.
Celebrate the Wins – No matter what age you start Taekwondo at, all progress deserves to be celebrated. Take time as you progress to acknowledge each of your successes and keep yourself motivated to continue your journey with Taekwondo.
For adults in West Chester and throughout Southeast Pennsylvania, Master P's World Class Tae Kwon Do provides Taekwondo classes to adults all ages. Our dojang has many adults that practice with us as well as families where both children and parents are involved in learning together. We offer a week of free trial classes to help you get started and see why Taekwondo can be the right sport for you at any age. Sign up online to begin.