Birthday Party Ideas in Downingtown, PA
---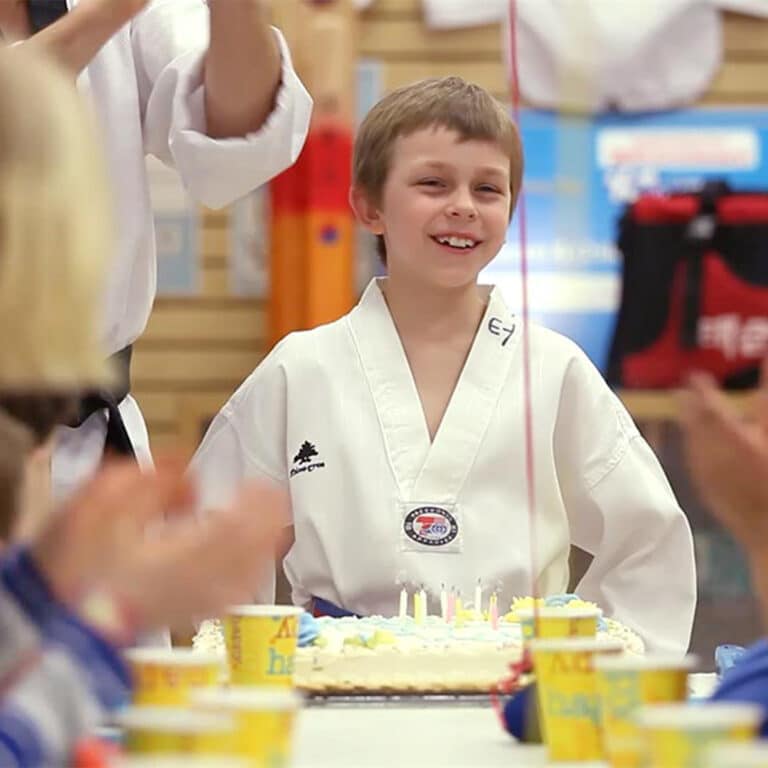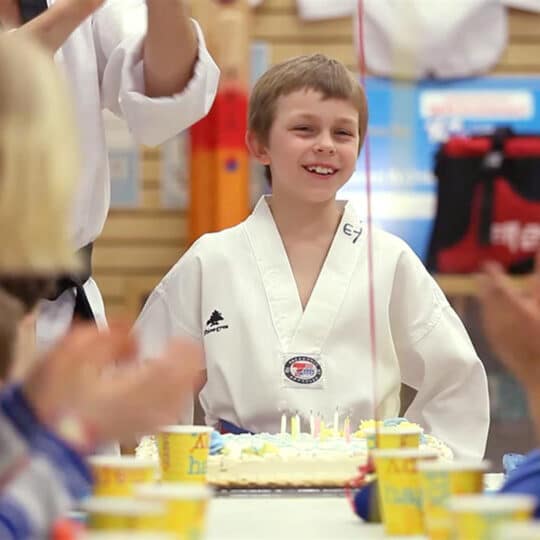 Every child deserves a birthday they'll remember. But, far too often, the birthday party ideas that we have for our children have been done many times before. Children love jump houses and play gyms and parties in the backyard, but lots of times they're hectic, expensive, or unmemorable.
Here at Master P's World Class Tae Kwon Do, we have some birthday party ideas for Downingtown, PA that you can consider for your child's next birthday. We also encourage you to consider coming to spend your child's birthday their friends at Master P's World Class Tae Kwon Do. We have an all inclusive birthday party package starting at $299 for up to 15 young guests, with private martial arts training, pizza, and even invitations. Come see our birthday party page for all that's included.
Ideas for Your Child's Birthday in and Near Downingtown, PA
Lots of parents focus on birthday party themes. But it is the activity that is going to make the experience the most memorable it can be. Bowling and trampoline parks are very popular, but here are a few fun birthday party ideas that you can consider that the children are likely to enjoy.
Kickball – Reserve a baseball park and have a competitive game of kickball between the guests. People don't play kickball as much anymore, which is a shame as most people love it. You can come up with funny names, make people wear funny or themed outfits, and more.
Rock Climbing – Many rock climbing gyms have ways to get the kids really engaged, and help your child feel special. It is also a new activity that not many younger kids have experienced, which can make it extra special and create great memories.
Laser Tag – Like kickball, laser tag remains a popular activity and yet not many kids have a chance to do it. We have several laser tag venues near Downingtown, and many offer opportunities for birthdays and related events. That also can – depending on the venue – give the children a chance to enjoy laser tag for longer, without being rushed out like other laser tag experiences.
Scavenger Hunt – Harder to plan but extremely fun, especially when there are great prizes, there are plenty of parks in Downingtown where you can set up a scavenger hunt. You can also involve the parents and have teams.
Martial Arts Training – Yes, you knew it was coming. Our martial arts training birthdays are extremely fun for the kids, with your child able to break boards and be the center of attention. We find that many kids love the birthdays so much, they end up coming to class after!
If you are concerned that your child may be a bit too sensitive for a martial arts birthday, keep in mind that Tae Kwon Do is about leg movements and kicks, and is great for children of all skills and fitness levels. It is not focused on intimidating punches but rather fluid motions and "cool" moves. Many of the children that have birthdays with us have never tried martial arts before and love it – as do their guests.
In addition, we handle it all. There is very little planning you need to do and, unlike jump houses and other traditional birthday party venues in Downingtown, you're not surrounded by thousands of other kids. All the attention is on your children and the party. Contact Master P's World Class Tae Kwon Do to learn more.