Martial Arts Classes – Downingtown, PA – Master P's World Class Tae Kwon Do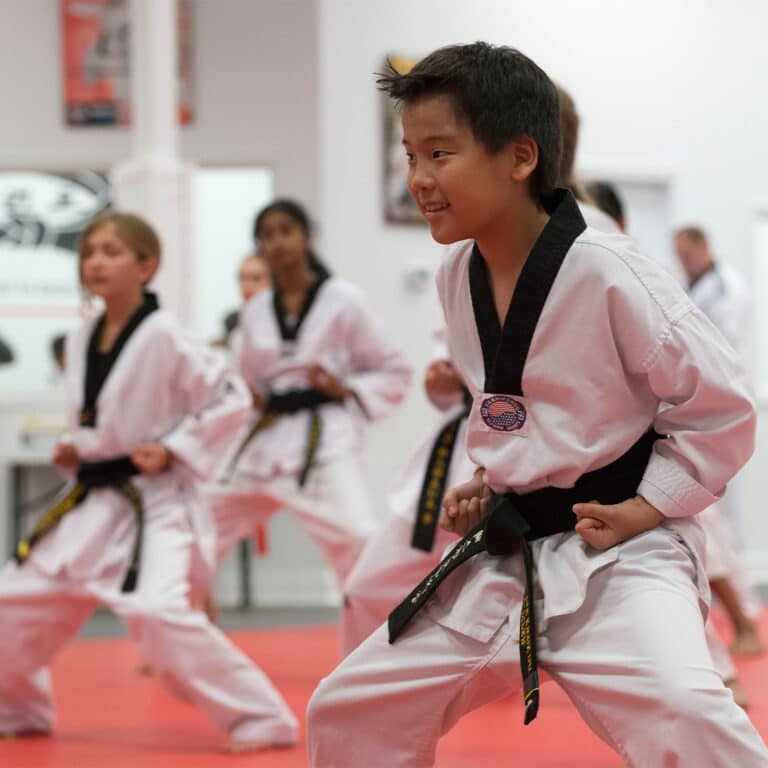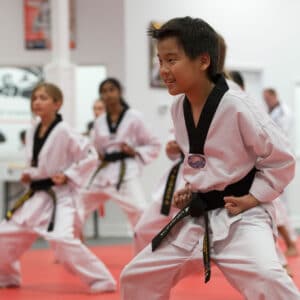 Tae Kwon Do is more than fitness. It is more than self-defense. It is a way to learn discipline, strength, stamina, and control. Many of those in Downingtown find that when they commit to learning this popular form of martial arts, they leave class every day feeling more energetic, confident, and ready to take on the challenges of the world.
Master P's World Class Tae Kwon Do is open for those in Downingtown ready to learn martial arts from one of Pennsylvania's foremost Taekwondo specialists. Based in nearby West Chester, Master P and his instructors offer classes for children and adults at all skill levels. You'll be able to find something in yourself that you never thought possible.
Try our martial arts classes for free for one week today by filling out our registration form online or giving us a call at 610-692-6767.
Why Choose Master P's World Class Tae Kwon Do?
Master P's Tae Kwon Do offers classes for toddlers and preschoolers, children, teens, and adults. We see many families here that all want to learn from Master P and his engaging team.
There are many different approaches to martial arts, and many different types of martial arts classes. Taekwondo offers several advantages over other forms of martial arts. Tae Kwon Do emphasizes legs and movement, which help improve things like:
Balance
Endurance
Flexibility
Like all forms of martial arts, Taekwondo involves self-defense, strength training, and awareness. But our martial arts classes here at Master P's World Class Tae Kwon Do also teach critical psychological and emotional tools, including:
Discipline
Resilience
Self-Confidence
Self-Control
Children in Downingtown who have learned Taekwondo from Master P are able to listen better, focus on schoolwork, and manage their emotions more effectively. Adults that have taken our Taekwondo fitness and self-defense classes are able to be better leaders, improve their ability to produce at work, and feel more confident in their interactions with others.
About Our Dojang
The term "Dojo" is a Japanese term that is typically used for Karate classes. As a Taekwondo training center, we use the Korean word, "Dojang."
Our Dojang offers two training areas with soft, clean floors to prevent injury. We teach every martial arts class using a step-by-step approach that makes it perfect for those new to Taekwondo. We also offer a free 7 day trial, so that you or your child can try our programs for yourself and see why they are so engaging, fun, and great for your physical and mental health.
You are welcome to come visit first and sit in our guest area to get a taste for what we offer, or register online and try one week for free. Come see why Master P's World Class Tae Kwon Do is one of the most popular martial arts facilities in Chester County, and why so many from Downingtown come visit us at our West Chester location.
---