Self Defense Classes in West Chester, PA with Master P's World Class Tae Kwon Do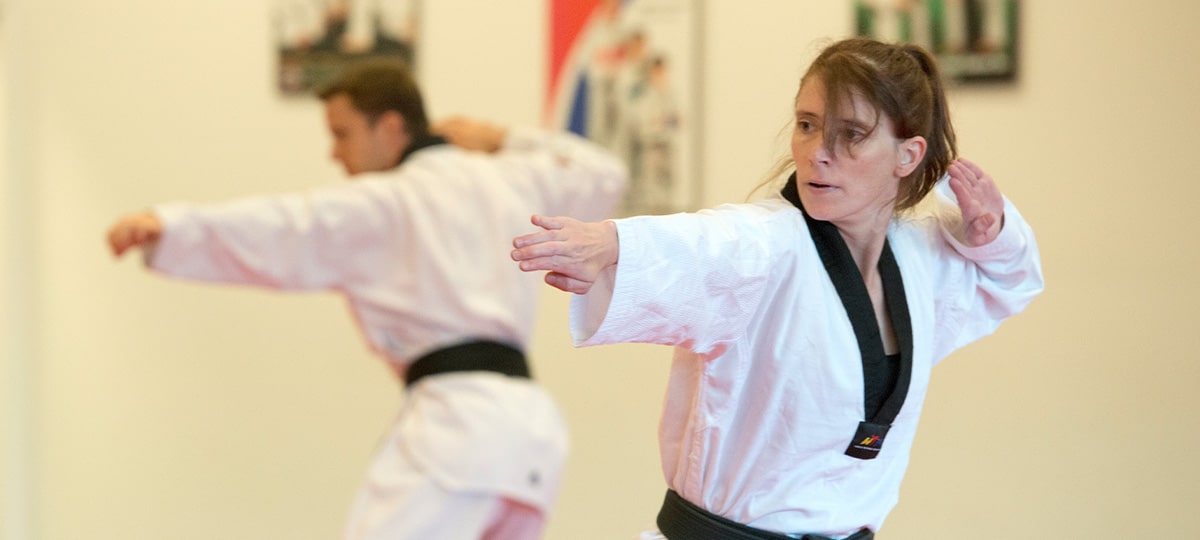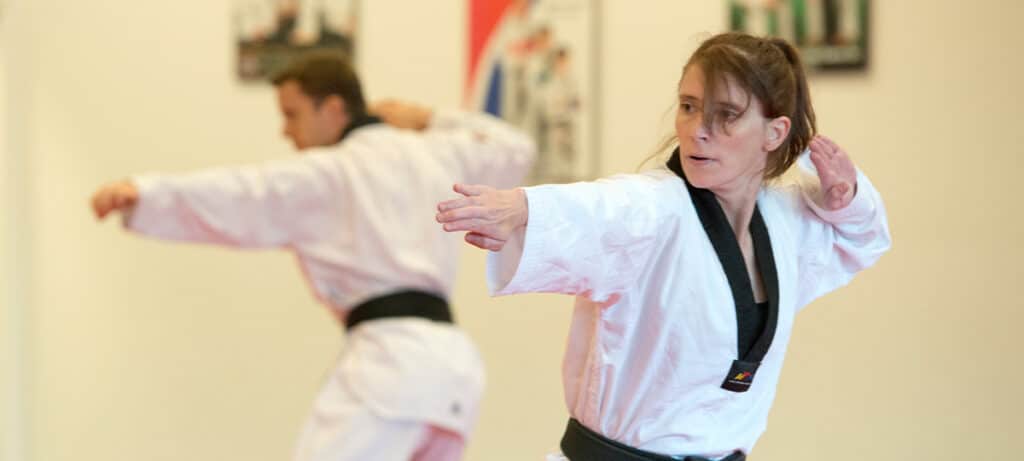 Everyone deserves to be able to protect themselves. We also need solutions that help us stay fit, learn discipline, and give ourselves the emotional and psychological resilience necessary to respond to life's challenges.
Master P's World Class Tae Kwon Do offers taekwondo training for all ages and backgrounds. Tae Kwon Do is very much about self-defense, and yet unlike other forms of self-defense classes in West Chester, ours teaches not only the martial arts itself, but also the mind and body benefits that our students of all ages can bring with them to other areas of their life.
We have adult classes and kids' classes available, and have students that come from Downingtown, Glen Mills, Exton, Paoli, and beyond. If you'd like to learn more about our taekwondo classes, or you'd like to try a class for yourself, please give us a call at 610-692-6767 or fill out our online form to register for our classes and try us for free.
More Than Self Defense – Whole Body Martial Arts
Most forms of respectable martial arts teach self-defense. Martial arts is not about attacking – it is about making sure that you are capable of protecting yourself. Every lesson, you're learning the physical movements that will provide you with skills you need for self-defense.
We've trained, here at Master P's World Class Tae Kwon Do, over 400 black belts and counting, along with thousands more that have mastered many of the techniques and have earned red, blue, and other belt levels that keep them protected.
Each and every one of those individuals now has greater knowledge and experience necessary for self-defense if faced with a potentially dangerous situation.
But martial arts – especially Taekwondo – is about more than self-defense. It's also about:
Discipline – Taekwondo teaches self-control. From childhood to adulthood, this self-control helps make it possible to work with more focus, finish projects, and manage emotions in stressful situations – all of which are important not only for self-defense, but also for life.
Strength – Taekwondo teaches not only physical strength, but also mental strength. All students, including our adult students, learn how to bring out their best from inside themselves at all times and play to their opponent's weaknesses.
Fitness – Taekwondo is also an outstanding form of exercise. For those that are looking for a way to stay healthy, our classes provide an excellent fitness regimen that can be used in addition to or as an alternative to going to other fitness gyms.
Tae Kwon Do offers all of these benefits and more, which is why we're so passionate about this type of martial arts – both for self-defense and also for improving one's life.
Try Our Classes Today
Master P's World Class Tae Kwon Do is a fun, structured, effective way to learn martial arts and self-defense that will last for a lifetime. With students that come from all over Chester County, we're positive that once you've tried Taekwondo for yourself, you'll love it.
We offer a free week so that you can see what Taekwondo offers and get a taste for what you'll take away from each lesson. Register for our classes online and come for a week for free to see why so many love this type of martial arts and why so many learn self-defense and more.
---