Boys (and Girls!) Birthday Party Ideas in Exton, PA
---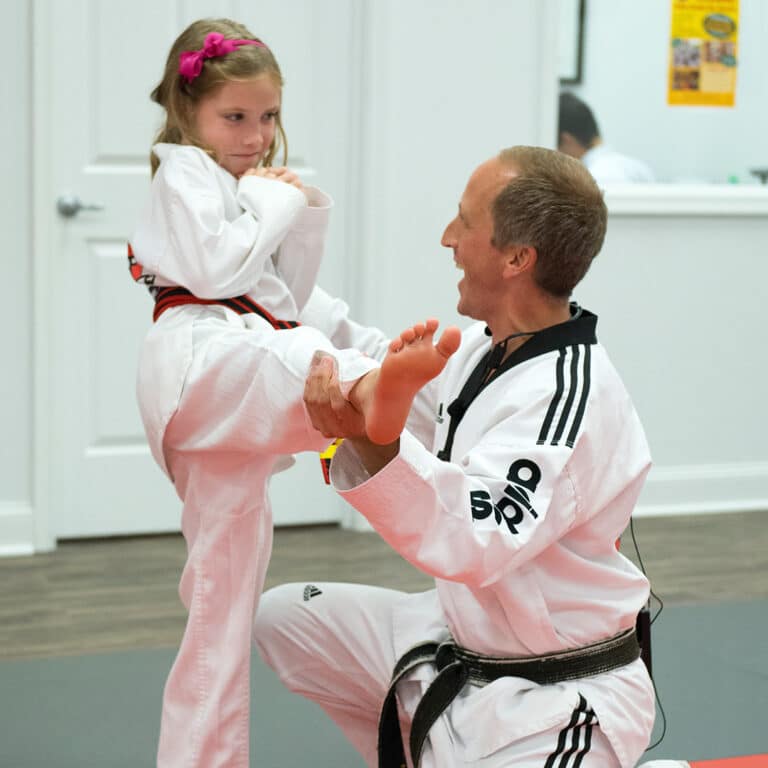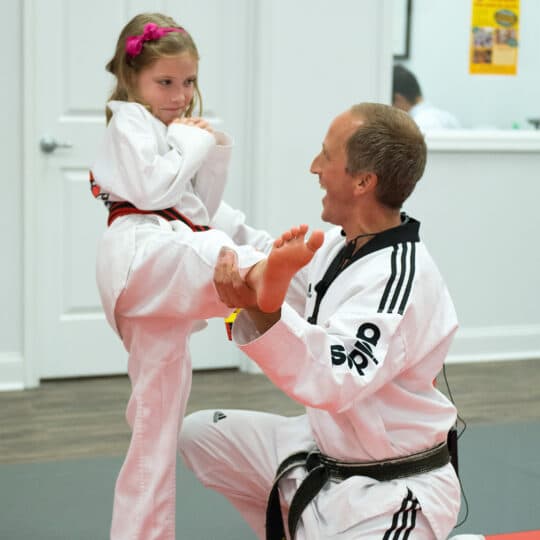 You want your child's birthday to be special. But it's hard to come up with birthday ideas for kids, especially ideas that help your child feel special. Many of the most fun birthday ideas in Exton are a bit hectic, too expensive, or too involved for many of the children (and parents) in the area. The best types of birthdays are fun, memorable, and not too much work on your end.
It's why we encourage you to call Master P's World Class Tae Kwon Do and schedule a martial arts birthday for your son or daughter. Located in West Chester not far from Exton, our birthday parties specials offer everything that you're looking for with your child's birthday:
Privacy – We reserve a large amount of space for your birthday, and you and your child are the center of attention without thousands of other strangers running around behind you.
Low Cost – We handle everything for birthday parties, with a cost that starts at only $250, and include pizza, invitations, and so much more.
Memorable – Breaking boards, learning martial arts moves, and so much more… these are truly memorable birthdays for your son or daughter.
We also make sure that there are many opportunities for your child to feel special. Many birthday party ideas will have moments where your child is put front and center, but those are few and far between. We will engage all the kids, while also make sure it's clear who's birthday it is. If this sounds like something you're interested in, please use our birthday party form to schedule the date.
Other Birthday Party Ideas in Exton, PA
We know from experience that martial arts birthdays are a great choice for your son or daughter. But if you're looking for other birthday party ideas in Exton, there is a lot here. Consider the following:
Kickball – Places like Roscioli Park, Exton Park Playing Fields, and really any park where you can set up some bases are great for a game of kickball, which so many people love and it costs very little to set up.
Scavenger Hunts – Everyone child, and their parents, loves scavenger hunts. They're a fun and interesting way to solve problems and get really cool prizes, and while they do involve quite a bit of planning, the costs are low. Exton has a lot of places for scavenger hunts, with parks and outdoor areas all throughout the city.
Rock Climbing – Rock climbing is another activity that many boys and girls love, but much fewer do as a birthday theme. Exton does not have any rock climbing as of this writing, but Downingtown and Malvern both have excellent rock climbing gyms that are busy but not too busy on weekends.
Exton, and really the entirety of Chester County, has a lot of very fun activities for kids that make great birthday party ideas. But we encourage you to contact Master P's World Class Tae Kwon Do, as we believe we can offer you and your child a great experience that the children are certain to love.