Family Taekwondo in West Chester, PA
---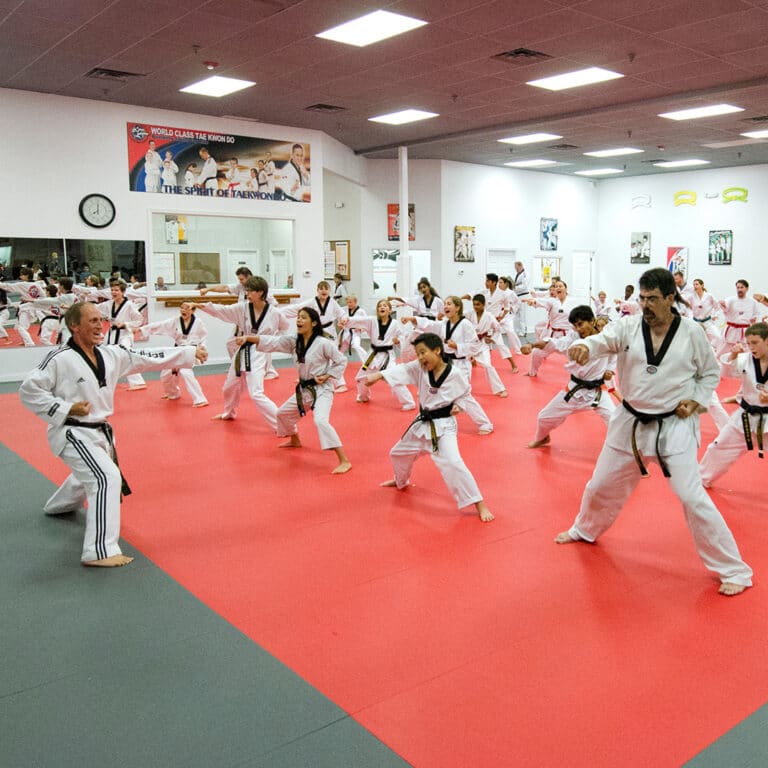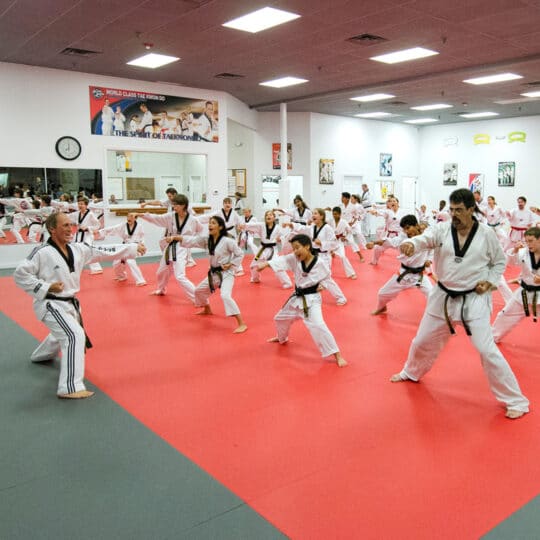 Taekwondo offers benefits for people of all ages. Physically, it builds strength, endurance, and flexibility. Mentally, it teaches discipline, relieves stress, and promotes well-being. As a result, Taekwondo can be a fun and rewarding activity for everyone in your family.
But there are even more benefits to enjoy when your entire family participates in Taekwondo together. Family Taekwondo classes are a place for children and parents to work on their skills alongside each other, sharing in experiences, and improve together as a family.
How Families Benefit from Participating in Taekwondo Together
Martial arts are increasingly becoming an activity that families are choosing to do as a group. While Taekwondo is fun as an individual activity, getting the whole family involved can offer all of the following advantages:
Bonding – Spending time together and going through the same experiences can help strengthen the connection different members of your family have with one another, helping your family feel closer.
Better Communication – Taekwondo teaches discipline and respect that will help you all communicate more effectively and with greater understanding of each other.
Motivation – Working out alone can be somewhat of a drag, but with the entire family involved, you will never have an excuse to skip class, making it easier to stick with your workout plan.
Learn from Each Other – Different people and different age groups bring different skills to Taekwondo. By working with each other, you can benefit from the different skills that everyone brings to the mat. You will see each individual person's strength while also improving on your own skills in the process.
Celebrating Wins Together – As your family moves through the different belts and continues to reach new goals, you will always have people to celebrate the wins with, making them even more rewarding.
Master P's World Class Tae Kwon Do has many families that participate together in our Taekwondo classes in West Chester. Over the years, we have found that families that participate in Taekwondo together often excel in their martial arts practices and get even more from their experience.
Oftentimes, they are also evenly matched since younger kids bring flexibility to their practice, teenagers have the benefit of speed, and adults are quicker to master technique. This means no member of your family will feel left behind.
We invite your family to try out Taekwondo classes at Master P's with a free trial option to see what benefits Taekwondo will offer your family. Enroll today to get started.