Tae Kwon Do and School
How Your Kid Can Have Their Best School Year Ever!
---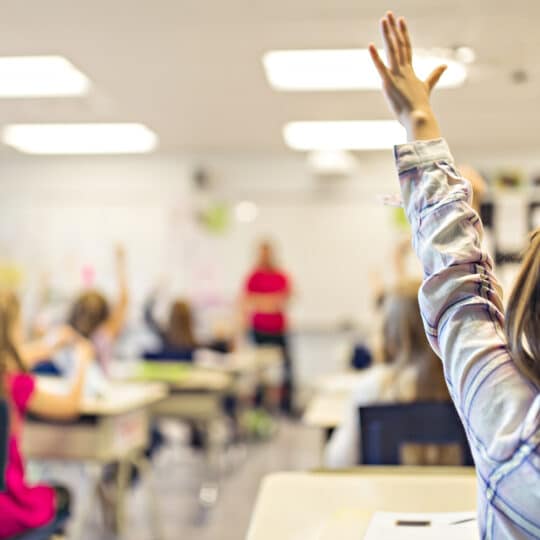 There are a few times each year I see the kids buzzing with excitement about something—besides Tae Kwon Do, of course. The uptick in energy happens regularly around the holidays and the beginning of summer. You might be surprised to learn the other notable time of year is at the end of summer, right before school starts. Yes, the kids are excited for school! While schedules might feel busier and students will have more on their plates, Tae Kwon Do can help your child have their best year ever!
How Tae Kwon Do Can Help Your Child Have Their Best School Year Ever!
Routine. Kids thrive when they have a set routine, and knowing what to expect provides stability throughout all areas of their lives. While kids have eight hours scheduled during the school day, what happens from 4PM until they go to sleep? Those five-ish hours of unplanned time can actually make it more challenging to get done schoolwork. A set activity in the evening like Tae Kwon Do can help provide that stability and structure.
Hard work, dedication, and confidence. There is something special about testing day. It's amazing to see the sense of accomplishment and pride when the kids work hard for months and then successfully break a board with their technique. Just like learning a new formula in math class, Tae Kwon Do brings opportunities for learning and building on mastered skills.
A sense of belonging. One of a child's greatest needs is to feel like they belong and are accepted for who they are. No matter what is going on at school or home, they are always welcome as they are at Master P's World Class Tae Kwon Do. Knowing they have a safe place helps promote resiliency and security, allowing them to overcome challenges at school and beyond.
An opportunity for connection. Many families have more time to spend together during the summer than during the hustle and bustle of the school year. When it comes to time together, quality over quantity is always important. The car ride to Tae Kwon Do or another regularly scheduled activity provides the opportunity to spend quality time together. Ask open-ended questions about their day, and take the time to talk and listen. "What was your favorite part of school today?" "What moves are you working on in Tae Kwon Do?" "What projects do you have coming up, and how can I help you?"
I absolutely love the potential that Tae Kwon Do has to offer school-aged kids. There are so many ways to develop a happy, healthy, and well-balanced child. My team of instructors and I are committed to helping your child have their best school year ever!
See you next class,
Master P
Discover Your Passion at Master P's World Class Tae Kwon Do.
When Master P's World Class Tae Kwon Do opened in 2009, we knew to make a positive impact on our community, we needed to do more than teach Tae Kwon Do—we needed to create an environment where people of all ages could gain life skills, practice discipline, and feel a sense of belonging. Call us today at 610-692-6767 to learn more about our programs in Chester County, Pennsylvania for children and adults at all levels and join our community.