Self Defense Classes – Available Now at Our Open House Event
---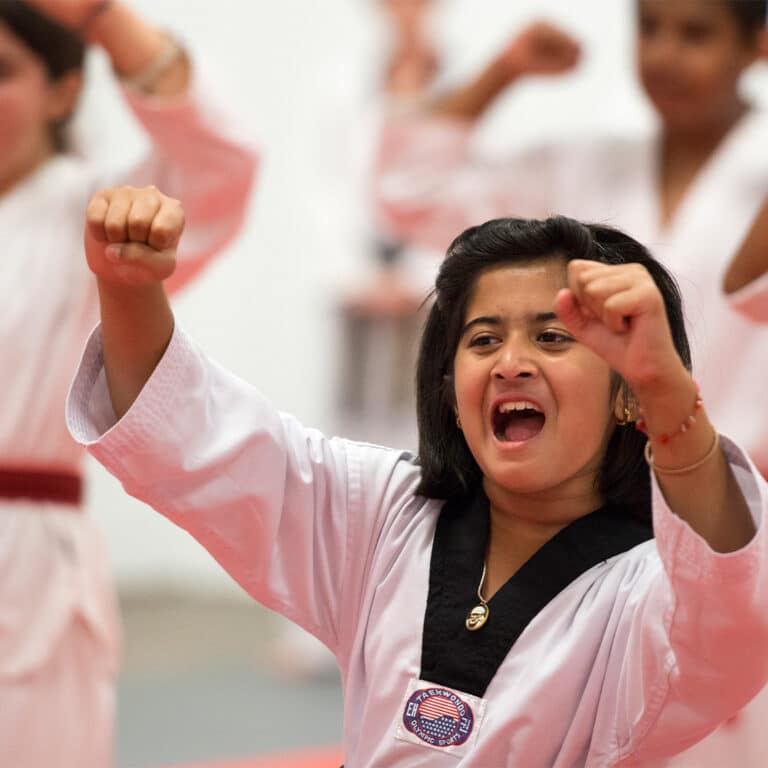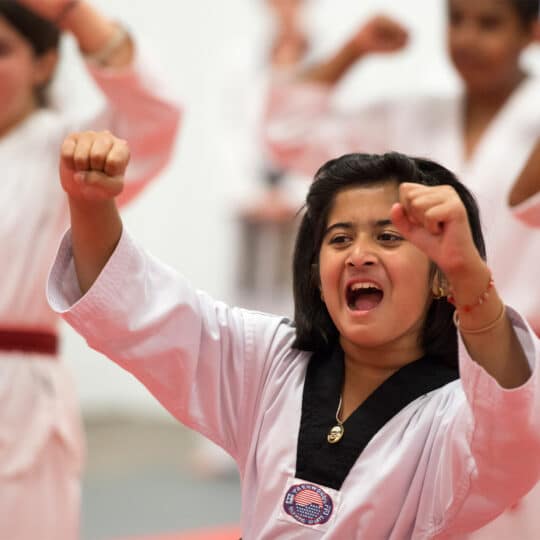 Master P's World Class Tae Kwon Do is pleased to announce that as part of their Open House event scheduled for October 21st and 22nd, visitors can enroll in free self-defense classes for children and adults ages 10 and over. You can sign up at this link, or visit our Open House page to see all of the different events that we have available.
Why Sign Up for a Free Self-Defense Class?
Everyone, no matter their age or fitness level, benefits from learning self-defense. Not only does it help you protect yourself from harm – it also gives you more self-confidence, knowing that you have more control over some of the situations you find yourself in, and you're better able to stay calm when faced with a possibly stressful situation.
Tae Kwon Do, specifically, is also not just about self-defense. While you do learn how to protect yourself from punches, kicks, and other attacks, it is also a way to learn self-control, discipline, confidence, and other valuable skills that can help you in other aspects of your life. Because we're offering these free self-defense classes in West Chester as part of the open house event, it's your opportunity to see if martial arts and self-defense is right for you.
Who Are They For?
Conveniently located in West Chester, PA, our self-defense classes are a great choice for those in nearby areas as well, such as West Goshen, Exton, Paoli, Downingtown, and beyond. Our free self-defense classes are available for anyone ages 10 and up. Bring a friend or family member as well and train together, or come on your own and meet people just like you.
Anyone that registers for classes during the event will also get their first week free, and this particular Open House is being run in honor of Breast Cancer Awareness month, and any donations that are made during the event will be matched up to $500 by our owner, Master P himself.
What Happens if I Cannot Come or Miss the Deadline?
If you're unable to come on Saturday, October 22nd for our free self-defense class (or you're reading this after the date has passed), rest assured there are still opportunities to try it out for yourself. We do hold open houses at different times of the year, as well as specialty events where we may offer these free classes. But, rather than wait for an event, we also encourage you to sign up for one week free.
We offer a one week free trial to all new students, available 365 days of the year, so anyone that wants to try martial arts for themselves has a great opportunity to do so.
Free Self-Defense Classes and Great People – Try Us Out!
We want a chance to get to know you. Please come visit us at our open house and, if you're unable to come or reading this after the event, please contact us to learn more about future self defense classes or use our online link to sign up for a free week today.